Right from day one, that's the motto of our strollers. So, whether you choose Sadena or Celona, RECARO has the perfect seat unit, carry cot, light cot or infant carrier for you and your child.
In fact, the light cot can be used right up to 6 months as a lightweight newborn cot and later as a cozy footmuff. It's absolutely childproof and easy to wipe clean. Its water-repellent outer material and cozy inner fabric beat wind, cold and rain, and the size can be extended for larger children.
It's also parent proof: the openings for the 5-point harness system and elastic straps ensure simple handling for attaching and removing the light cot. Due to its weight and special fabric there's no need to remove the light cot when you want to fold the stroller.
Compatible with:
– Sadena
– Celona
*With the use of Sadena/Celona Seat Unit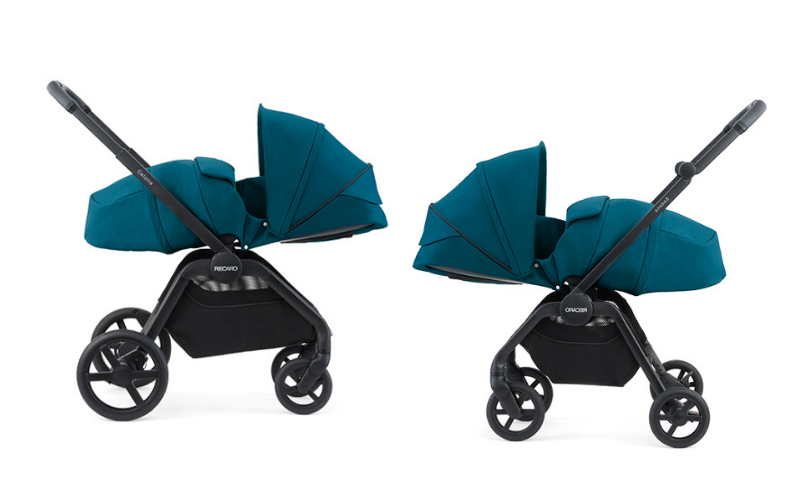 Features
2-IN-1 TRAVEL SOLUTION
Used as a lightweight cot for the tiny baby for the first six months and then as a cozy footmuff
SPACIOUS MATTRESS WITH BAMBOO FIBRE COVER
Soft, comfortable and restful
FOLDS AWAY WITH THE STROLLER
The lightweight construction of the cot means there is no need to remove it before folding the stroller
EASY ATTACHMENT AND REMOVAL
Openings for 5-point harness and elastic straps ensure simple handling
DIRT-REPELLENT COATING IN FOOT AREA
Material easily wipes clean and removes dirty footmarks
COCOON PROTECTION
Water-repellent outer material and cozy inner fabric beats off wind, cold and rain
EXTENDABLE FOOTMUFF
Adjustable to accommodate your growing baby
MATCHING DESIGN
The colour, style and overall appearance of all Sadena and Celona products harmonize perfectly