No matter which stroller you choose, RECARO has the perfect seat unit, carry cot, light cot or infant carrier. Right from day one. With this comfortable seat unit, it's up to you: your child can either sit facing you or keep track of everything facing forward. 
In both cases you can lay the seat completely flat using the fully adjustable, one-handed backrest and leg rest. The extra padding in the head area offers additional comfort and prevents the baby's sensitive head slipping to one side when asleep. There are smart openings in the outer shell and mesh inserts in the seat cover  that allow continuous air flow, making it the most comfortable we could design.
But comfort is nothing without safety. So the seat unit has the patented HERO safety system: a single unit comprising shoulder pads, shoulder straps and headrest prevents the harness from twisting and slipping.
Compatible with:
– Sadena
– Celona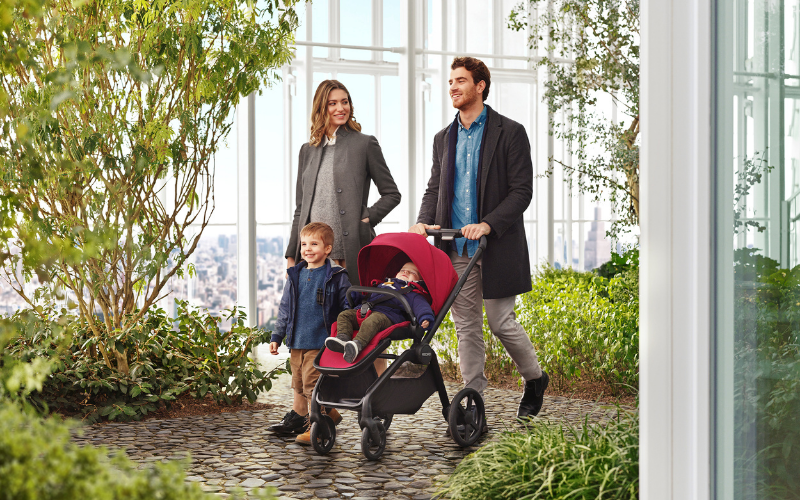 Safety Feature For Every Journey
5-POINT HARNESS
With additional shoulder and crotch pads – soft material for extra comfort
SMART HARNESS SYSTEM
Strapping in your child is made easier thanks to the harness buckle and shoulder straps, which jump forward and stay open when the child is removed
PATENTED HERO SAFETY SYSTEM
A single unit compromising shoulder pads, shoulder straps and headrest prevents the harness from twisting and slipping
BUMPER BAR
Can be turned to one side and opened on both sides to aid placing the child in the buggy
AIR VENTILATION SYSTEM
Smart openings in the outer shell and mesh inserts in the seat cover allow for continuous air circulation
FOAM SEAT PADDING
Perfectly adapts to your child's body shape and provides the highest level of comfort
XXL SUN CANOPY
The extra large extendable sun canopy with UPF 50 is like a cocoon, protects against outside disturbances and thus creates an island of calm
VIEWING WINDOW IN SUN CANOPY
Net ensures optimal air circulation and parents always have the child in sight
MEMORY BUTTONS
Enables one-handed removal of the seat unit
ERGONOMIC RESTING FROM BIRTH
Fully adjustable, one-handed backrest and leg rest for a flat and ergonomic position
FLEXIBLE SEAT
Can be installed in the buggy facing towards and away from the direction of travel
ERGONOMIC HEADREST
Extra padding in the head area offers additional comfort and prevents the sensitive head slipping to one side during sleep
HEIGHT ADJUSTABLE HEADREST WITH INTEGRATED HARNESS
Offers simple, individual and simultaneous adjustment of headrest and harness for the growing child with just one hand
ADDTIONAL ACCESSORIES
The included rain cover with reflectors and opening window is a perfect fit with the seat unit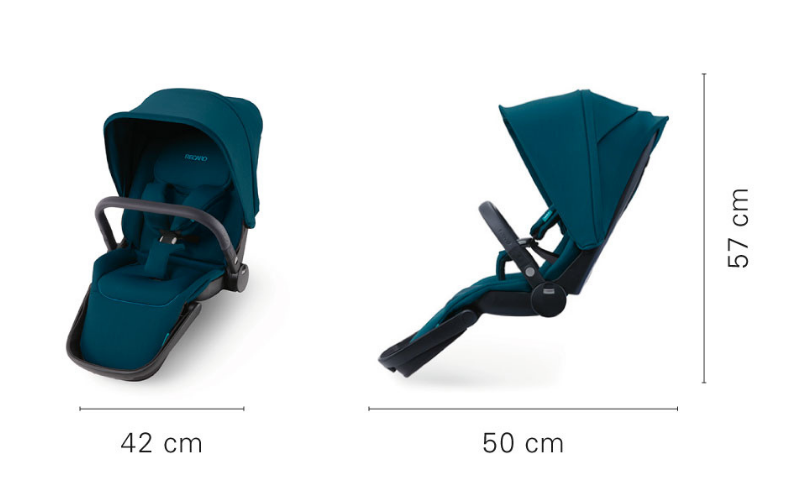 Technical Details
External dimensions (W/D/H):
42 / 50 / 57 cm
External dimensions folded (W/D/H):
42 / 57 / 17 cm
Weight:
4.5 kg
Backrest (W/H):
34 / 50 cm
Shoulder width:
34 cm
Seating area (W/D):
28 / 25 cm
User Guide
Sadena/Celona Seat Unit -Manual: Sadena/Celona Seat Unit -Manual.pdf
Sadena & Celona -Warnings: Sadena & Celona -Warnings.pdf